Why plan festival pre-parties?
The majority of festivals only take place once a year and in a single location. However, those attending festivals travel all over the country and the world. Pre-parties can be an excellent way to build up anticipation before the big event, get further exposure for your brand, and nurture relationships with promoters.
If the ultimate goal is to sell out your music festival, then you want to build up the anticipation throughout the entire year leading up to the event. Pre-parties not only allow festival-goers to get a taste of what your festival might be like but also allows you to take advantage of the best form of marketing and advertising, word of mouth.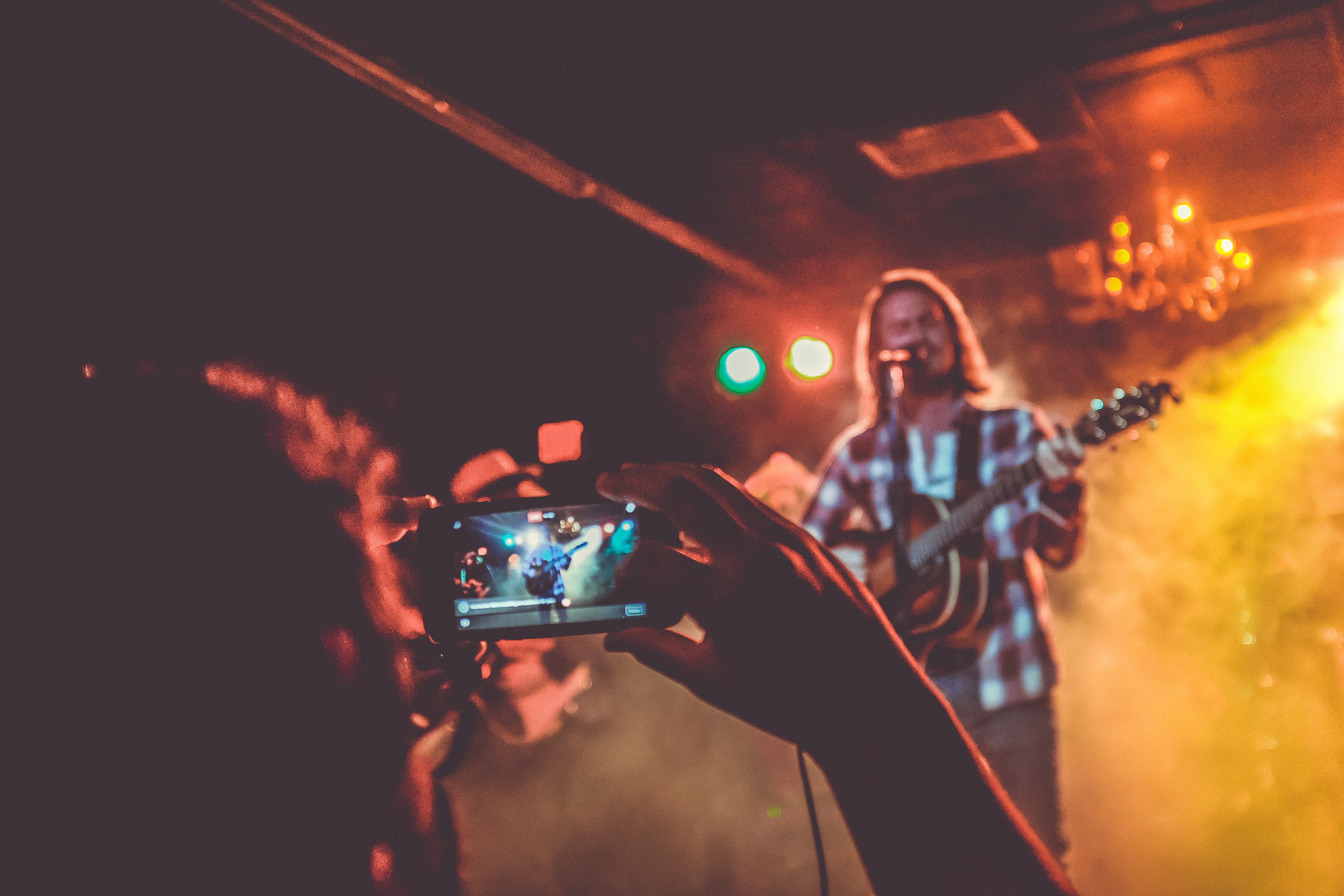 A pre-party provides the opportunity for a past attendee of your music festival to speak to how great the festival is, inspiring those who have never been before. Also, those who've never attended can get a feel for what the music might be like and the type of vibe or crowd at a pre-party. They can also hear about all those great moments and stories from past festivals, which will ultimately help them decide whether they would like to attend themselves.
Pre-parties don't necessarily benefit those that have never attended but also those that have. In effect, by attending a pre-party, previous attendees can remember what the upcoming music festival might be like and why they wanted to attend in the first place.
Where to plan pre-parties?
Not all festivals attract a national or international crowd. Many festivals can also be very local and intimate and have a solid community base. It helps to know who your audience is and where they come from and what your short-term and long-term goals are.
Some festivals wish to stay local and intimate and are perfectly satisfied with providing an outlet for their community every year. For these types of festivals, it makes sense to plan pre-parties close to home. These can only further develop their bond with the local community and make their festival and event brand even more memorable.
However, some festivals wish to continuously grow and increase ticket sales, attendance, and their audience every year. For these types of festivals, it can be beneficial to plan pre-parties in nearby towns and cities. First, promoters would need to look at audience data and demographics from past festivals and events and see where they've drawn attendance from in recent years. Then they would need to look up venues in those areas and seek out the contact for the promoters of those venues and/or the owners or managers.
PHOTO BY Long Truong ON Unsplash
Preparing for the party
Once you've done your research and have a solid list of the various areas that people have attended your festival in the past, as well as the venues and promoters in those areas, figure out which areas you had the most attendees come from in the past. Then determine which venues and promoters would be the most relevant to your festival by looking at the artists and types of events they've booked in the past.
It can also help to reach out to those who've attended your festival in those areas and offer them reduced or free tickets. This not only gives them an incentive to attend the pre-party but also for them to buy tickets to the upcoming festival. They also are much more inclined to bring their friends to the pre-party and tell them about the festival and in return, it helps the festival reach more people in nearby towns and cities.
The same methodology can be used for international festivals as well. Instead of simply looking at nearby towns and cities, festivals can look towards nearby countries as well. This has been the case for Desert Hearts Festival in California, where they've not only toured their festival brand around the US in cities like Las Vegas and Miami but also Mexico and Canada, and even Costa Rica.
Sponsorship, press, and team building opportunities
Some of the benefits for planning pre-parties might be obvious, and others might not be so obvious. There are plenty of benefits that can come from organizing pre-parties which not only help meet the ultimate goals of selling more tickets, expanding your reach, and generating a wider audience.
Pre-parties can also help secure potential brand sponsorship by showing them who might be at your festival. This allows you to invite marketing and brand reps to events within their local area and give them a feel for what the crowd might be like. You can also have a better opportunity for potential sponsors and partners to meet your team and show them a good time in a more casual and intimate setting.
Another benefit of organizing pre-parties could be to generate additional press for your festival. You can then offer media contacts the ability to conduct interviews with artists when it might be a bit more challenging to arrange an interview at the festival itself. Media contacts can also have the opportunity to chat with festival team members at the pre-parties who might be too busy to talk while the actual festival is taking place.
Pre-parties also give new team members a chance to meet veteran members and get an idea of what it might be like working together. This can resolve any possible friction ahead of time and could also allow managers to see if certain members of the team might be better placed in alternate positions.
Other benefits from pre-parties
Pre-parties help festival promoters and talent buyers further solidifying relationships with agents, managers, and even the artists themselves and their tour managers. It is a no-brainer that the more you book their artists, the more they will work with you. It can also give you an idea in advance on what artist's riders will look like, how flexible they might be on accommodation and transportation, and how the crowd might react to the music as well.
In addition to all the above, pre-parties can also be an excellent way for local artists to get extra exposure even if they aren't part of the actual festival line-up. Frequently promoters will book local artists as opening acts, with the main acts being artists that will perform at the festival.
A great way to get local artists involved can be to host DJ set contests or battle of the bands, which can be presented at multiple locations and venues. These promotional events are also an excellent way for the festival to gain added exposure and additional media attention.
It can be quite a daunting and strenuous task planning and organizing pre-parties as one will find it necessary to figure out the proper locations and venues as well as not only the contact information for the promoter and venue manager but also local artists as well.
Festival pre-party planning tool
Need some assistance for your festival pre-parties? Download this tool for free that will assist with planning and scheduling pre-parties with ease.
The methodology behind planning festival pre-parties