As a festival organizer, one of the highest costs you will have is talent. Although some larger festivals may have dedicated talent buyers and even assistant talent buyers, most festival organizers tend to book artists themselves. This is especially true when it comes to headliners as you begin budgeting talent for music festivals.
Often, festival promoters will have ongoing relationships with numerous talent agencies and the agents themselves. Those with weaker relationships might feel it necessary to offer higher prices, while those with stronger relationships may use their brand equity as a mechanism for negotiating lower prices.
This results in a highly competitive and contentious marketplace for talent. Some larger festivals such as Coachella even have radius clauses, which means certain headlining acts can't be booked by any other music festival or event within a defined radius for a specific amount of time, 60-mile radius for 90 days, for example. These restrictions can make it so much more difficult for organizers of smaller music festivals and events to book rock star acts.
Festival organizers also have the daunting task of dealing with dozens of agencies, including agency assistants, staff members, artist managers, and even the artists themselves. That many touchpoints can cause a lot of back and forth communication through e-mails, texts, and phone calls. One also needs keen negotiation skills.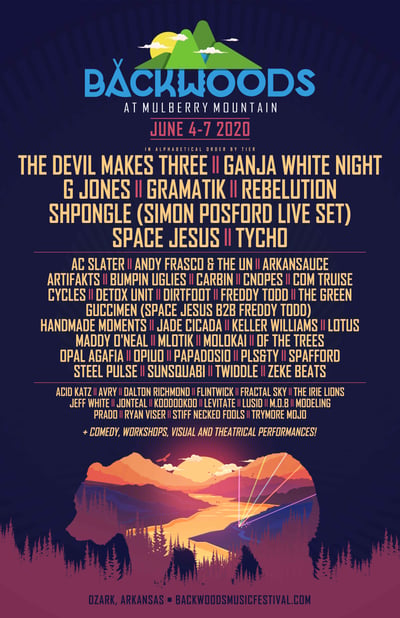 There are times where an offer may be in place for a particular act, and it may seem as if it is a done deal, but another festival or event comes in at the last minute and makes a better offer or has a stronger relationship with the agent, manager, or artist. This can even occur after an offer is already agreed upon, and the contract is already sent. If a major event company such as AEG or Live Nation wants to put an offer in at the last minute, most of the time, the agent will value their relationship with these companies more and renege on the deal.
Things can change exceptionally fast when trying to secure talent, and here are a few things to consider when putting together a talent budget:
1. Budget accordingly
When planning a music festival, you will have a lot of variable costs and will need to have a flexible budget. Don't put all your resources into talent and then cut costs in other areas such as production, logistics, hospitality, PR, marketing, advertising, etc. Although you might have a killer and very expensive line-up, there are plenty of other festivals worldwide with more resources, better relationships, and a much larger budget.
Although the line-up is undoubtedly significant, don't spread yourself too thin in other areas that can be equally or even more important. First, you need to become a budget analyst. Figure out what your fixed expenses will be as much as you can, and then consider what variable costs you may have, such as energy consumption and workforce. Now you will have a better idea of how much you can budget for talent. The longer your festival has been around, the better idea you will have of what these costs will be. Keep in mind that some of your suppliers might not be around anymore, and a lot of these costs can fluctuate. It helps to keep in touch with your suppliers and workforce regularly to be fully aware of any changes in pricing or if anyone has been furloughed or gone out of business.
2. Plan ahead of time
Often agents schedule tours for top-tiered artists and headliners up to a year or more in advance. It is always best to be on their radar before anyone else is. Agents can often have 100's if not 1000's of requests for individual acts, so it's always best to reach out to them, showing your interest soon after the festival has ended. This allows the agent enough time to communicate with the artist's manager and/or the artist and come back to you with their availability.
The headliners will be in the highest demand, so it's best to secure the headlining act(s) first. This will also allow time to adjust for any possible cancellations and for the agent to assess any other offers that may come in that could take precedence over your offer.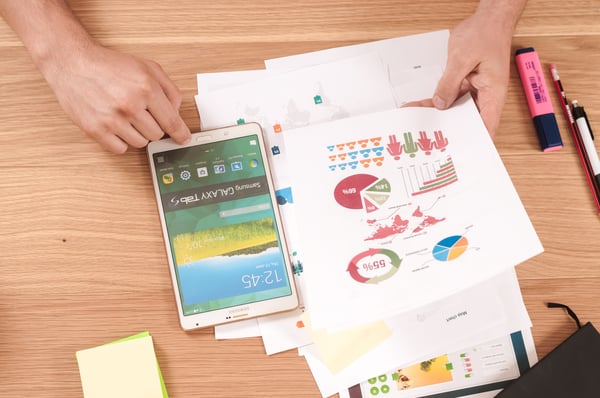 Once you start gaining responses from agents regarding headlining acts and begin negotiations, you can then consider and ask about potential supporting artists. Frequently, agents will attempt to package artists together and offer supporting talent along with any confirmed headliners. You want to make sure that communication between you and the agency is clear and concise. Check that there are no stipulations or mandates for booking supporting talent along with the headliner.
There are times where agents might agree to a particular fee or specific stipulations, but the artist's manager or the artist themselves do not. All parties must agree to the terms of the deal. If one party does not agree, the whole deal can fall through, and another concert promoter can pick up that artist.
This is why it is an absolute must to plan far enough in advance to work out all the details when booking talent, especially for headliners.
3. Tech and hospitality riders
It is essential to always be aware of the tech and hospitality riders before signing or agreeing on anything when booking talent. Tech riders may include equipment that you don't have immediate access to or are challenging to obtain as well as costs for additional crew and staff members and/or lighting and sound technicians. International touring artists usually don't bring their own equipment and sometimes want you to accommodate their own crew members and techies.
Hospitality riders can also include additional costs and expenses that you might not care to budget for or accommodate. Many of these expenses may be negotiable and can be adjusted, while sometimes they are not. This can include everything from additional VIP and backstage passes to presidential suites and expensive bottles of champagne. Sometimes they can be a bit more extravagant such as luxury cars and soundproof rooms. There can even be stipulations placed in the rider that the artists themselves aren't even aware of.
Don't think that just because it is listed on the artist's rider that it is non-negotiable or an absolute must. If anything in the rider seems odd or off, it never hurts to ask the agent if it is 100% necessary. This can result in reallocating these unnecessary expenses into other areas such as public relations and marketing.
4. Ticket sales and box office averages
It's undoubtedly a bad idea to guess how much it costs to book an artist because even if you've booked them in the past, the price of talent can sometimes change instantaneously. One hit record and the asking price can skyrocket, making it imperative to do the proper research ahead of time.
Ticket sales and box office averages can vary tremendously across different markets as well. An artist booked in New York might not ask for the same fee as an artist booked in Washington DC or Los Angeles. Pollstar serves as an excellent resource for finding out artist and venue tour histories, ticket sales and box office gross averages, upcoming event dates, past event dates, and much more. With a pro subscription, you can also look into artist availabilities and have a booking agency, concert venue, and talent buyer directory.
5. Tour routes
During normal times, artists are touring regularly as part of either a regional, national, or international tour. You may have a particular artist in mind, but when you book them, they either currently aren't on tour or aren't planning to tour in your specific region anytime soon. It helps to know who is currently on tour or planning a tour in your area before reaching out to the agency, showing agents that you've done your homework and are a professional.
Utilizing Pollstar, you can set up alerts to be notified as soon as tours are announced for artists who are on your radar. Songkick is another excellent resource to see tour history and includes some of the lesser-known acts that Pollstar might not have data for. You'll want to make a list of talent and then regularly check both Pollstar and Songkick for any new dates announced in your region for any artists on your list.
Once you find that an artist you are interested in is going to be performing in your region, you'll want to check who the promoter is booking that artist, and also if and where that artist is playing at beforehand. This way, you can assess whether or not the artist is coming from abroad before playing in your region. This provides an opportunity to reach out to the artist's agency or management company and see if you can share the flight costs and cut down on costs of the overall fee. You might also be able to negotiate a lower price if you see the artist is playing in a major market or for a major company where ticket prices and sales are higher, as are budgets.
It's essential to take the time to put together a systematic approach properly. One that conducts the appropriate research and creates, nurtures, and solidifies relationships with agents, managers, and artists. This can help cut down on time, lower costs, and ultimately book the ideal acts.
Without the proper tools in place, promoters can often struggle with obtaining top-tier talent and paying for unnecessary expenses and much more than they need to for the acts they want.
Music festival budget template
Promotix offers a number of great tools for festival and event organizers to help organize and track their bookings. The music festival lineup budgeting and artist tracking tool is one of these tools, which you can download for free by clicking the link below.
5 things to consider when budgeting talent for music festivals